DISCONNECT TO RECONNECT
When you arrive
There is usually a volunteer from Drop-in Silence to greet you in the entrance gallery by the front door [see photo].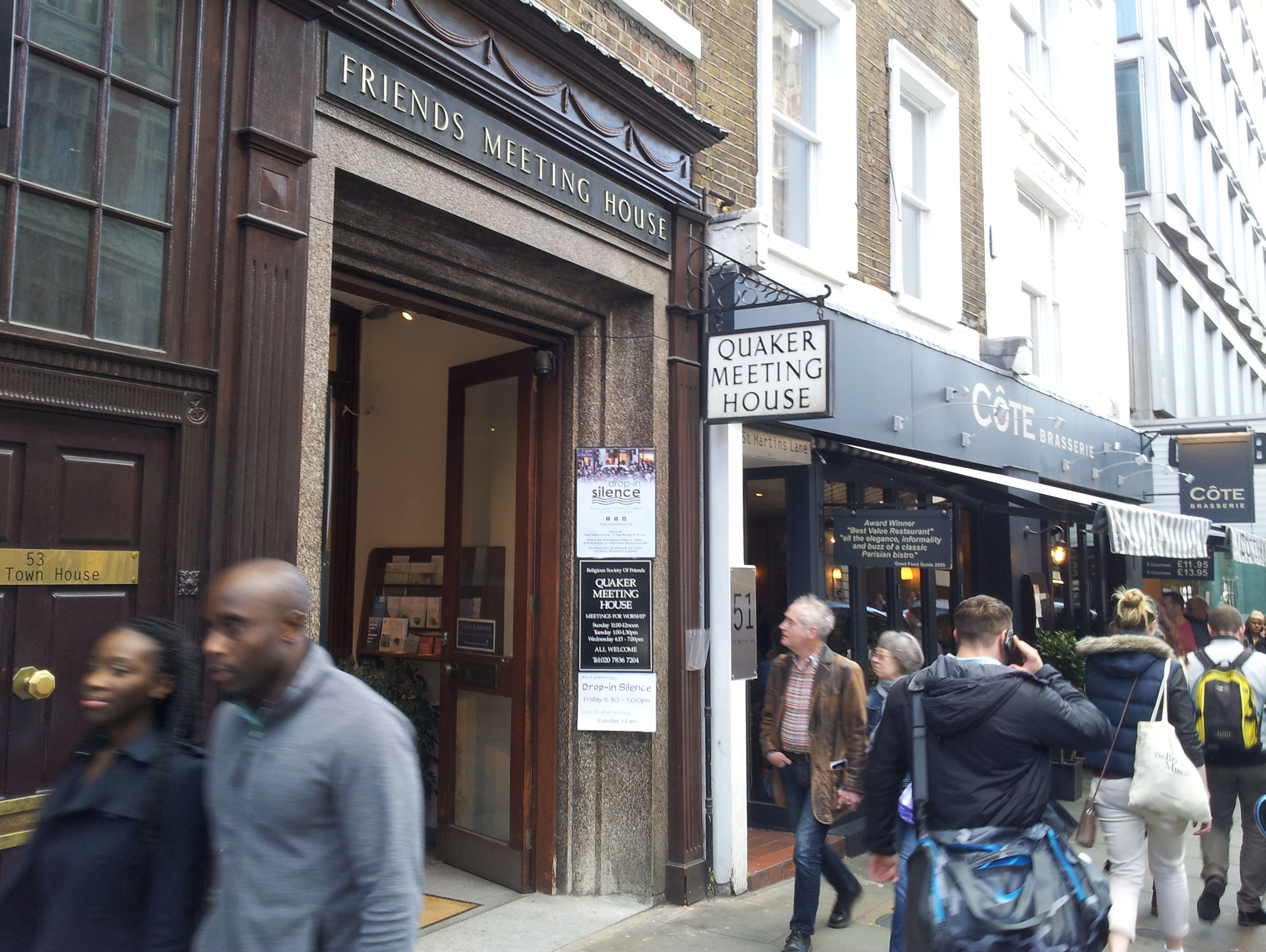 The volunteer will be able to answer any questions you may have, and will show you how to get to the Meeting Room where Drop-in Silence is held [see photo].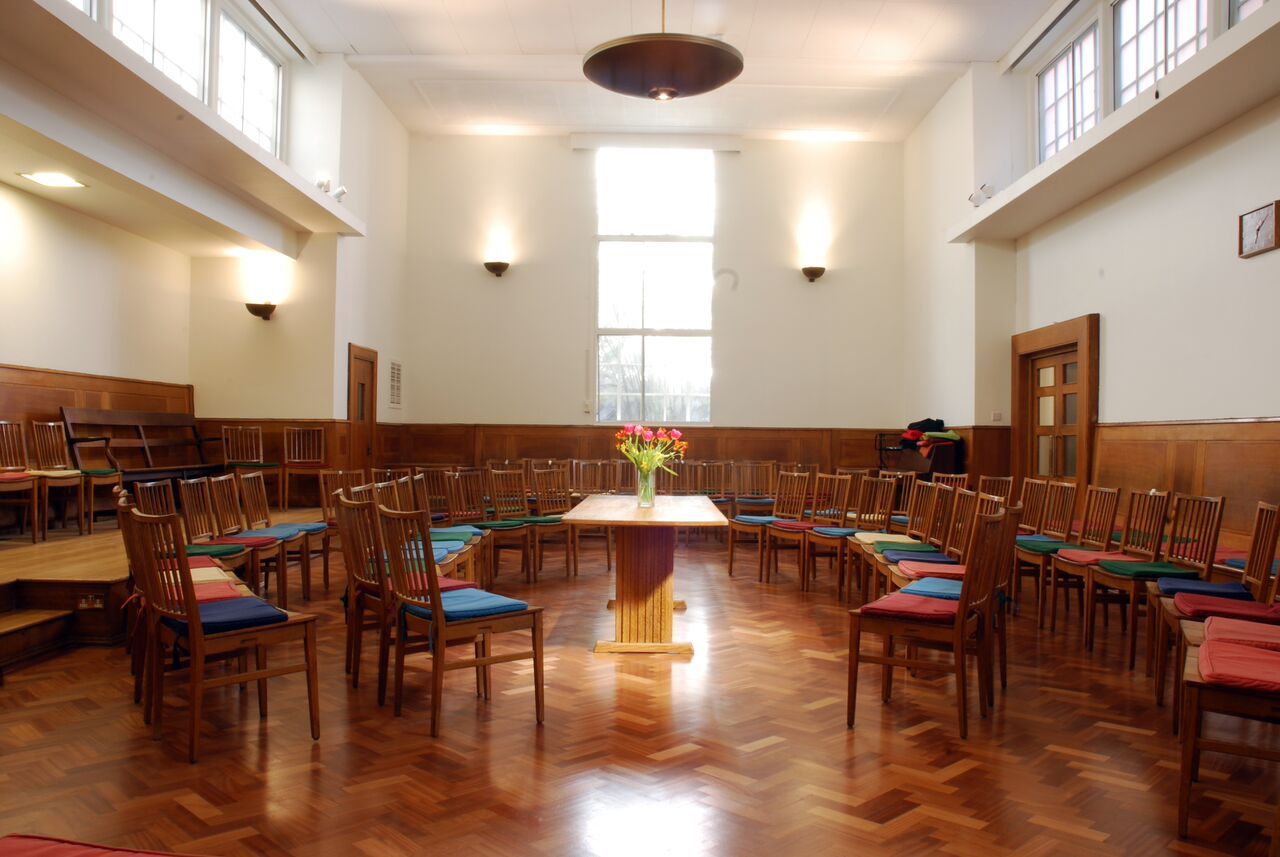 Guidelines to help you gain the most out of your experience
Please switch all your devices OFF or to SILENT before entering the Meeting Room.  (Please do not set devices to vibrate, since this is still very loud in the silence!)
Please make any noisy adjustments (e.g. removing outer clothing, unzipping pockets) before entering.
Please enter quietly and sit down.
Please remain as silent as possible and do nothing to disturb others.
You may read or write, so long as this does not disturb those around you.
Please do not consume any food or drink (but there is usually a jug of water on the centre table for anyone with a tickly throat).
Please leave quietly and do not start talking until you are back in the entrance gallery by the front door.
Finally and most importantly:
We are all human - please try to remain serene if other people overlook any of these guidelines and, above all, please do not allow anything to spoil your enjoyment of Drop-in Silence!
At the end of Drop-in Silence
At about 7.00pm, one of the volunteers will indicate that Drop-in Silence is over by shaking hands. When you become aware of this, if you are comfortable doing so, you are invited to simply shake hands with the people around you. We usually break the silence over Japanese green tea until about 7.30pm in the Library next to the Meeting Room. We would be grateful if you could take your used cup to the Kitchen and wash it up.
Accessibility
There is step-free access from St Martins Lane to Drop-in Silence and to the accessible toilet.
LEGAL NOTICES, ETC.
There are never any 'surprise' fire drills: if you hear the alarm, please gather your immediate belongings and leave the building straight away.
There is a first aid kit in the kitchen, but Drop-in Silence volunteers are not trained to give first aid.
Sadly, thieves are known to operate in the West End on Friday evenings. Please take good care of your belongings.
Drop-in Silence cannot accept responsibility for any loss.
Drop-in Silence is only available to adults (i.e. over 18 years old).
Drop-in Silence reserves the right to refuse admission.