BE A HUMAN BEING, NOT A HUMAN DOING
Every Friday evening since 2015. Free of charge.
Drop in any time between 5:30pm & 7:00pm; sit for as long as you want; leave whenever you like.
—***—
Even though the Government restrictions have been lifted, the people who kindly allow us to use the building are still imposing their own Covid restrictions, so OUR MEETINGS ARE STILL BEING HELD ONLINE.
We will re-start physical meetings as soon as the building's restrictions have been lifted; when we do so, we will send out a newsletter.
—***—
When you join the session, please enable your video; however, to avoid disturbing the other participants, please mute your audio.
If you're using a hand-held device, it also helps if you can prop it up instead of holding it (because a moving image is distracting).
It's a drop-in, so it's fine to leave at any time. You can either take a break by disabling your video, or quit the meeting altogether by clicking "Leave".
To join, click this link
Drop-in Silence is for anyone who wants to experience shared silence, so please share this website with anyone who might benefit.

RETREAT

Every Friday evening, escape the stresses of city living and join others in a shared silence in the heart of the West End.
It is free for all.
RELAX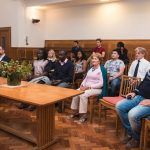 Although it's in the Quaker Meeting House, there is no philosophy, no religion and no catch.
Just peace, tranquility and silence.
RECHARGE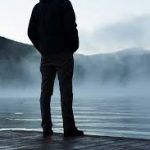 Go completely offline. Just like you, all personal technology will be switched off, leaving you to focus on you and your world.
RETURN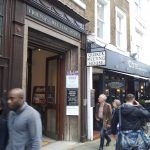 Week after week, return as often as you like and learn to enjoy the benefits of bringing silence into your life.
BRINGING PEACE, TRANQUILITY AND SILENCE TO LONDON'S BUSY STREETS