BE A HUMAN BEING, NOT A HUMAN DOING
In the heart of the West End every Friday evening. Free of charge.
Drop in any time between 5:30pm & 7:00pm; sit for as long as you want; leave whenever you like.
RETREAT

Every Friday evening, escape the stresses of city living and join others in a shared silence in the heart of the West End.
It is free for all.
RELAX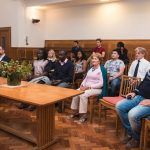 Although it's in the Quaker Meeting House, there is no philosophy, no religion and no catch.
Just peace, tranquility and silence.
RECHARGE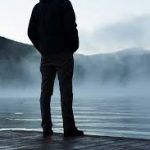 Go completely offline. Just like you, all personal technology will be switched off, leaving you to focus on you and your world.
RETURN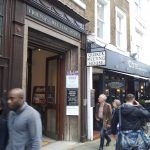 Week after week, return as often as you like and learn to enjoy the benefits of bringing silence into your life.
BRINGING PEACE, TRANQUILITY AND SILENCE TO LONDON'S BUSY STREETS